Here's our top tips about what simple and cost-effective adjustments can be made to the bathroom to improve accessibility. As we evolve through life our needs are always changing but it doesn't mean we need to make compromises. It's about making the right decisions that help you or a family member live life in Sync
A Safer Bath
We have a selection of items to help you access your Bath safer.
Bath board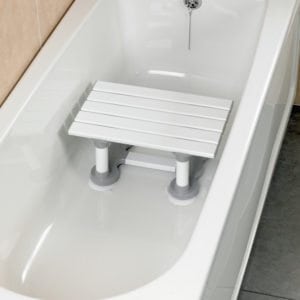 A very simple adjustment that can help you bathe at ease. The fully adjustable brackets can be positioned so the board is fitted correctly depending on width or angle, ensuring that the shower board is fitted securely the brackets also feature rubber buffers to grip the sides of the bathtub reducing any possible movements.
Bath Lifter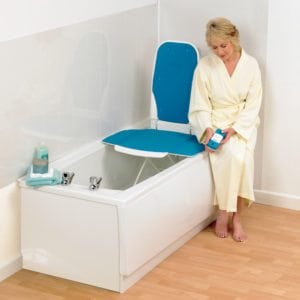 Difficulties getting into and out of the bath are quickly and easily overcome with a Bath Lifter. Designed to be strong, stable and durable, it gives confidence to the user and ensures hassle-free, long-term usage. The compact frame of the Bath Lifter ensures it is suitable for nearly all bathtubs, yet maintains a high level of stability when in use.
Walk In Baths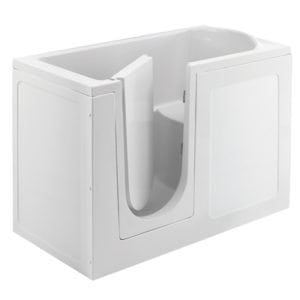 Higher than conventional baths, Walk-in Baths provide extra support and safety allowing the user to feel in control whilst bathing. A low-level entry door makes entering and exiting easier for the user whilst a built-in seating area that makes it, as easy, as sitting down and rising from a hard-backed chair.
Contact us if you require more advice about making a bath safer for a family or friend