As one of the leading suppliers of bathroom adaptations throughout the UK and Ireland, Sync Living's expert knowledge and experience allow us to provide disabled bathroom solutions that help you stay independent for longer. Our wide range of disabled showering, bath aids, toileting and bariatric products are designed to improve accessibility, prevent falls and future-proof bathrooms for years to come.
Equipped to handle any size of job
Whether you're looking to upgrade to a luxury wetroom, or perhaps just need a simple solution to allow your bathroom to work harder for you, we aim to suit your needs whatever your budget.
Not only do our friendly product specialists help you find the best bathroom solution, our reliable team of expert installers ensure your work is completed to the highest quality standard.
Height Adjustable Bath: Children's Care Home
The Solo Height Adjustable Bath by Astor-Bannerman was installed by the Sync Living service team in April 2017 into a Children's Care Home within the Belfast Trust. A number of Height Adjustable Baths we're discussed with the Occupational Therapy Team but it was decided the Solo Bath would accommodate the Children's needs in the Care Home's. The Solo bath has been designed to safely accommodate even
Project Highlights
Location:
Belfast Trust Children's Care Home
Project Type:
Healthcare
Building Type:
Healthcare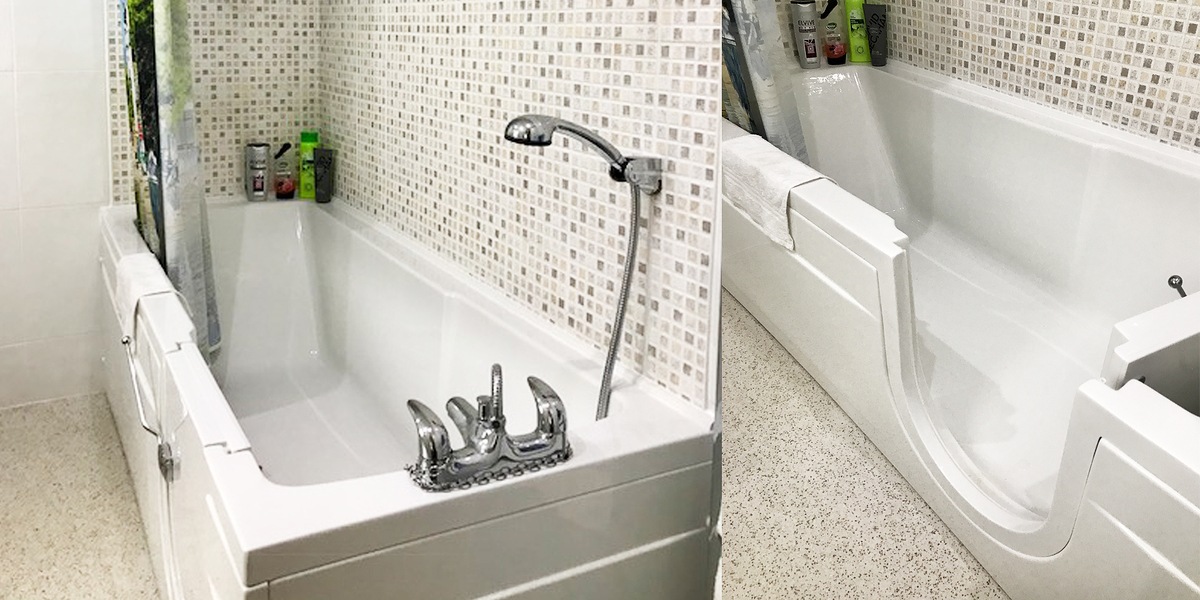 Bathroom Adaptation – Walk in Bath
A low level, easy access Walk in Bath can help put the ease back into bathing again. A walk in bath offers a range of advantages over a traditional bathtub; they are designed to prevent slips and falls. Walk in baths have special watertight doors that open and close to allow for easy and safe access without having to lift your legs over the bath. When
Project Highlights
Location:
Private Dwelling, Northern Ireland
Project Type:
Bathroom Adaptation
Building Type:
Private Home
"I found the customer service of this company to be excellent and more importantly their after sales service exemplary. The bathroom was fitted within three days. It is fabulous, exactly what we needed."
Height Adjustable Baths
Offer a range of unique benefits to accommodate both adults and children with disabilities and allow easy transfers in and out of the bath.
FIND OUT MORE