WHAT IS A RISER RECLINER?
A Riser recliner is a chair that is designed and built for a person who finds it difficult to stand up or sit down on a sofa or an armchair.
A Riser recliner chair can be considered a very resourceful piece of equipment especially for people with disabilities and for elderly people with restricted mobility or suffering from ailments such as arthritis or poor circulation.
Riser recliner chairs are designed to be as comfortable as possible, especially if users tend to be seated for long periods of time. In addition, they ensure the users' knees and hips are supported instead of strained as they gently guide the person into a comfortable and safe position. Riser recliners also help to prevent injuries and reduce the physical effort when getting into a seated and stand up position.
THE DIFFERENCE BETWEEN A SINGLE AND A DUAL MOTOR RISER RECLINER
Riser recliners are typically propelled either with a single or a dual motor. Yet, it is also possible to have a triple motor for bariatric.
✦ Single Motor Riser Recliner
A single motor riser recliner consists of one built in motor that controls all the electric functions of the chair. Yes, it is that simple! This means that there are four different positions the user can adopt:
Rise

Standard Sit Position

Semi-Reclined with footrest up

Full Recline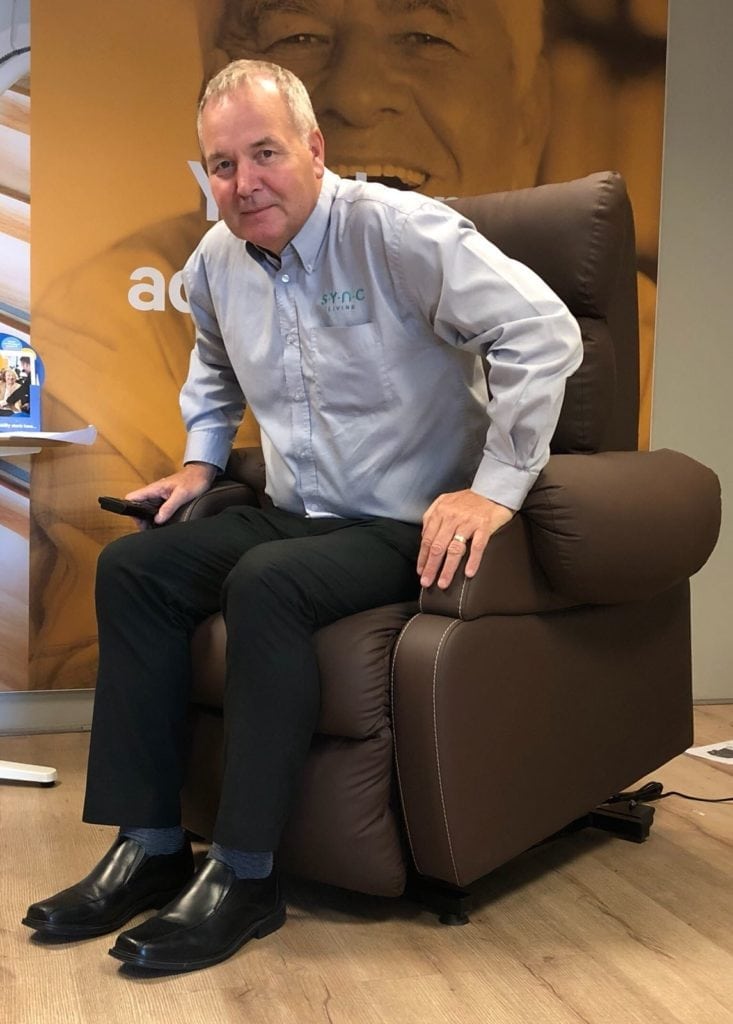 ✦ Dual Motor Riser Recliner
This type of chair has two motors. One puts in motion the backrest, the other one the footrest. This mechanism allows the user to operate the backrest and the footrest separately. The chair handset consists of four buttons and it is designed to control the electrical functions to create different seated positions according to the user's needs.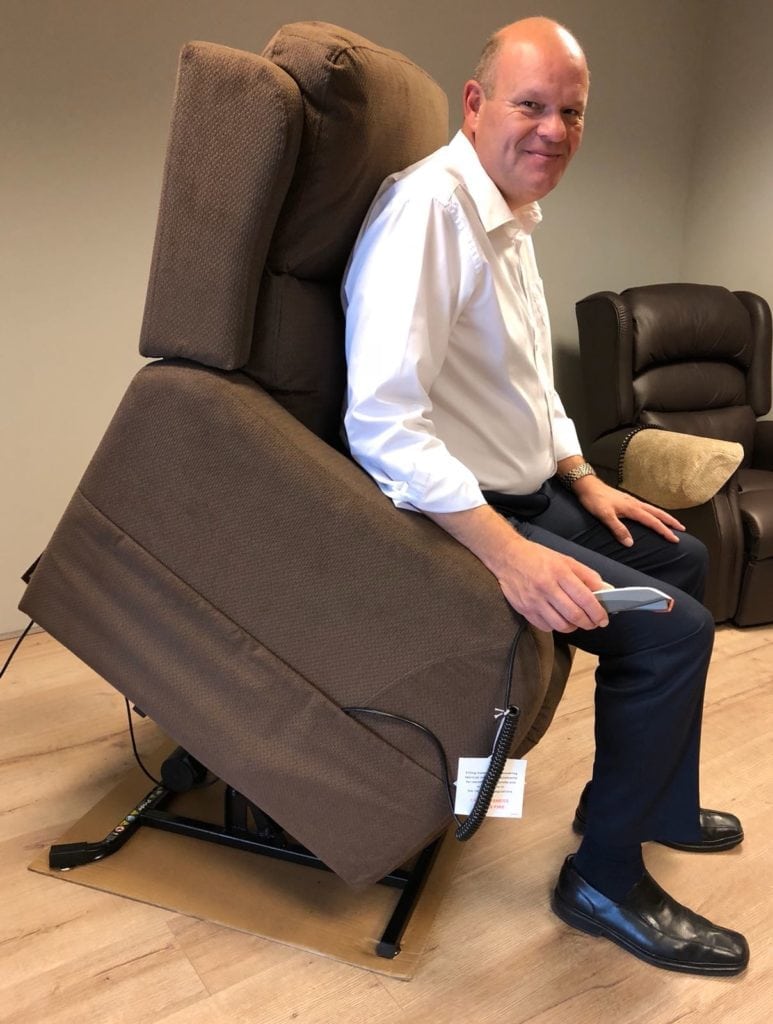 WHAT TO CONSIDER WHEN CHOOSING A RISER RECLINER
✦ FABRIC
Riser recliners can look very different depending on the colour and the fabric of your choice.
Usually, according to your budget and your preference you can opt for different types of upholstery material:
The choice of the fabric is personal and may vary according to each customer. As a general piece of advice, vinyl and velour are less expensive compared to leather and dartex.
If you are thinking of matching your riser recliner with the design and the tones of your room, be aware that velour and vinyl offer a wider selection of colours in comparison to leather and dartex.
Talking about maintenance, leather chairs are the most sought after because they are easier to clean compared to velour or vynil.  In addition. leather ages better than other fabrics. On the other side, velour is more comfortable and cozier to sit in for longer periods of time.
✦ BACKREST
There are different types of backrests available when choosing a riser recliner. The choice depends on which requirement is more important for the customer, whether it is comfort, posture, or look.
1) Waterfall back:
it is probably the most comfortable type of back. It is provided with three individual cushions which can be padded to be softer or firmer according to each person's needs.
2) Flat back
This type of back is ideal for users who need to keep their back straight and hold a good posture when seated for long periods of time.
3) Button back:
It is a standard firm back. It is usually chosen for aesthetic reasons when a refined look is more important than comfort or posture for the customer.
✦ BUILT-IN PRESSURE RELIEF
Specialist riser recliners can be designed with built-in pressure relief in the seat and in the backrest. This specific type of chair is ideal to promote a good sitting posture or to relieve pressure along the body. This happens because a built-in pressure relief system provides the user with constant low-pressure support without compromising stability and functionality.
✦ WEIGHT CAPACITY
When purchasing a riser recliner, you should also pay attention to the maximum user weight allowed on the chair at any time. In general, the weight capacity ranges from 18 to 40 stones. However, it is possible to manufacture bariatric riser recliners for heavier users. In this case, the maximum weight capacity for one of these bespoke chairs is up to 50 stones.
HOW TO CHOOSE THE PERFECT RISER RECLINER
The trick here is never feel rushed or pressured into buying one. There are so many specialist providers out there offering customers the same range of products and expecting them to make a decision based on a 10-minute in-store viewing.
WHAT MAKES SYNC LIVING DIFFERENT
Sync Living uses a friendly and reliable approach to allow customers to focus on what is important, their satisfaction.
We are on hand to provide expert advice for first-time buyers because we understand how difficult it can be to shop for expensive products you know nothing about.
"Try before you buy" is our motto. This is why we recommend our customers to call into our showroom to have a chat with one of our product specialists. Ultimately, you will be sure that your final decision will be the right decision. Sync Living boasts a range of over 22 riser recliner chairs that can be fully bespoke to your needs.
A SNEAK PEAK OF THE PRODUCTS YOU CAN FIND AT SYNC LIVING:
Want more variety? Check out our riser recliner online catalogue!
If you require any further information, please feel free to call a member of our experienced team today or pop into our York Road Showroom for a friendly talk with one of our specialists!
Sync Living
You + Us = in S-Y-N-C