Today, Changing Places Ireland launched in association with the Irish Wheelchair Association (IWA), Disability Federation of Ireland (DFI) and Inclusion Ireland, alongside people with disabilities and their families which took place in the Irish Human Rights and Equality Commission (IHREC).
We were thrilled to be invited to the official launch of Changing Places!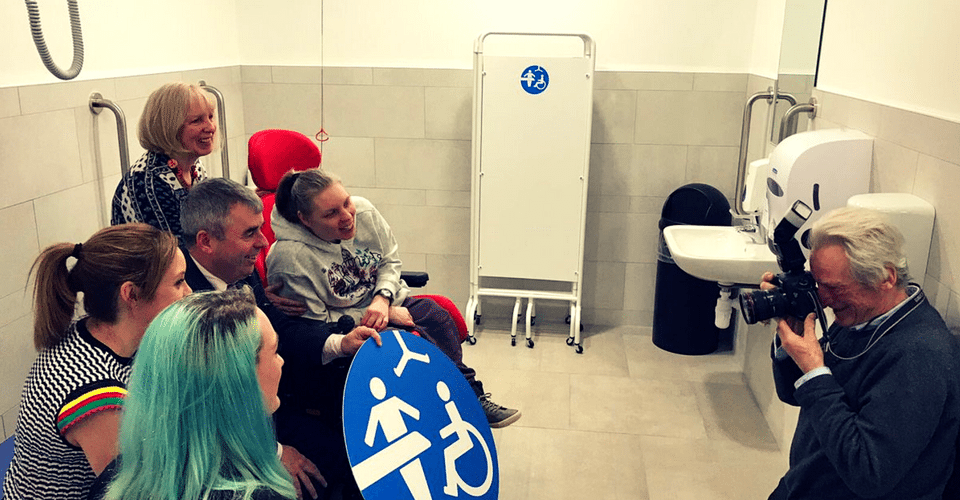 Changing Places Ireland campaign was first established in 2014. Currently, there are only 7 changing places in Ireland in comparison to over 1000 in the UK but it is Inclusion Ireland's mission to provide more of these facilities to enable people with disabilities and their families to become active participants within the community.
Sync Livings role throughout Ireland regarding Changing Places
Sync Living has played a major role in supply and installation of key equipment for Changing Places in Ireland including Trinity College, Ikea Dublin and another one in the pipeline in Wexford.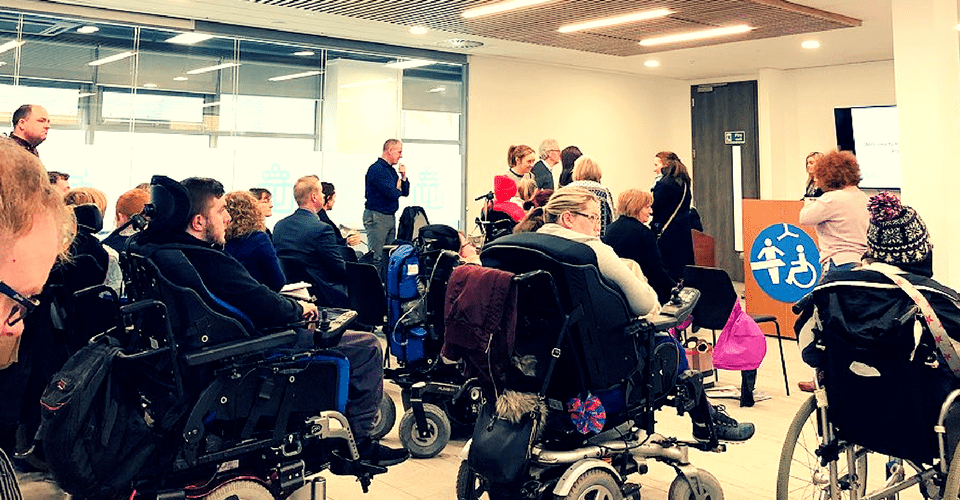 Changing Places Ireland is a welcome addition to many Irish people with disabilities and their families. The aim of Inclusion Ireland's campaign is to promote the inclusion of changing places facilities in public places nationwide. Thousands of people need Changing Places to enable them to get out and about and enjoy the day-to-day activities that many of us take for granted.
Minister Moran said "I am delighted to be associated with this initiative which aims to provide those with disabilities easier access to changing place facilities. I am a long-term proponent of enhanced services and facilities for those with disabilities."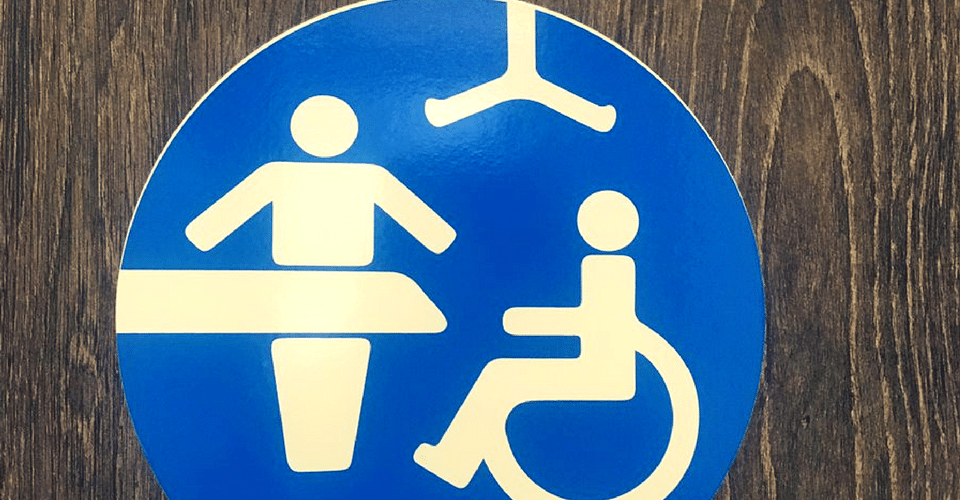 Our Changing Places Specialist Andrew Smyth has been involved with Changing Places since inception in Ireland. Andrew successfully lead the first Changing Places project in the Greater Dublin area at Áras an Uachtaráin and has subsequently continued to provide excellent product knowledge and guidance regarding the correct product selection and positioning.
"Changing Places facilities ensure inclusion for all providing larger rooms and appropriately positioned equipment (ie Full room coverage ceiling track hoist, height adjustable changing bench, peninsular WC and wash basin) to allow space for individuals and their carers who are unable to use standard accessible WC's. No one should have to change on an unhygienic toilet floor. The launch of Changing Places Ireland and enthusiastic campaigning will have a positive impact on increasing the number of Changing Places throughout Ireland. I hope that statutory bodies will adopt the respected guidelines of BS8300:2018 in advancing this campaign" Andrew Smyth, Changing Places Expert
View our full Changing Places Case Studies here:
For more details contact Andrew via andrew@syncliving.co.uk