Here's our top tips to consider when looking for a shower seat to suit you!
A shower seat offers people of all ages steadiness and security. They can be a great and affordable solution for people with limited mobility, balance or physical strength. 
Here are a few things you will want to consider before purchasing one;
1) Space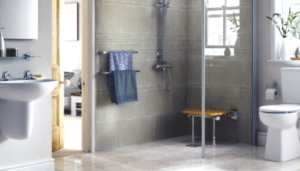 Firstly look at what size of shower or bathroom you have first. If you have limited space a folding wall mounted option might be the best option.
2) Height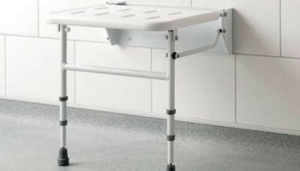 Make sure the seat is height adjustable so you can ensure it can be at the right height for you. Your feet should be firmly on the floor when on the seat
3) Portable or Fixed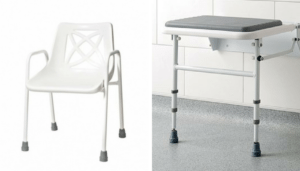 If you are someone who enjoys nights away at hotels or goes to visit friends and family a free standing, portable shower chair or stool might be a more appropriate option. However, if a shower chair is just for your use within the home then a fixed wall mounted option could also be suitable. 
4) Other family members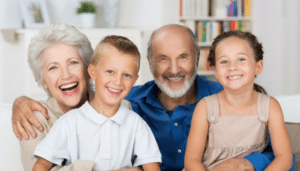 If there are other family members within the home or visiting guests a freestanding option that can be stored when not in use could be a suitable option. Additionally, a folding shower seat that protrudes slightly from the wall when stowed will enable family members to also enjoy the shower or bath with ease.
5) Support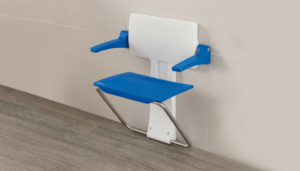 Models with arm and backrests are available and can help make the user feel more confident, secure and offers additional support in a wet and slippy environment. If a user finds it difficult to stand or sit in an armchair then a shower chair with armrests and potentially wall mounted might be a more secure option to give them extra support. 
6) Comfort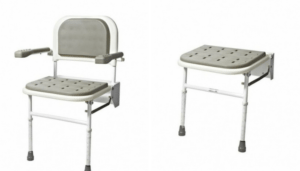 A shower should be a relaxing experience, therefore consider if you or a loved one would prefer a padded option. There are padded options across our full range.
7) Weight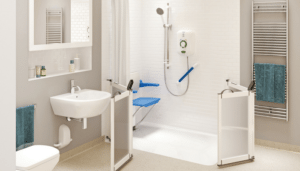 A good quality shower seat will have a maximum weight capacity from 190kg to 250kg.
Say Hello or pop over for a cuppa
A product specialist is available to discuss your personal requirements, offer advice and provide you with a range of suitable options.
Call 028 90 74 5333 or email sales@syncliving.co.uk for free trustworthy advice
Us and You in Sync